BAAN JING JAI HOME PAGE
It's probably not required to explain what an Orphanage or Children's Home is, and the words are often looked at with a heavy heart. However, the wonderful Khun Pingta, who is the manager and enthusiast behind the Baan Jing Jai Children's home in Pattaya, Thailand has helped give many children a happy start in life which they would not have got otherwise. There are no hand outs or benefits for such children's homes here in Thailand, so they are totally dependent on donations and whilst so many good people have helped the home over the years, they still need funds to continue the fantastic work and expand this wonderful project.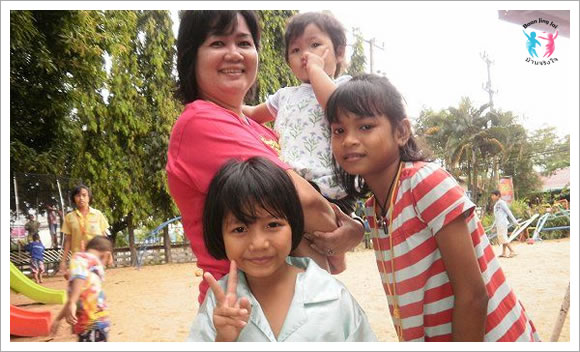 There are 70 children here, from 9 months old to 18 years and all the children of school age attend different schools. Some are sponsored to private bilingual schools, but most go to public schools. The older children take great pleasure in caring and helping the smaller ones,creating a big happy family under the loving leadership of Khun Pingta.

It currently consists of 2 rented houses located on either side of a small street, where the boys sleep in one house (which has a study room) and the girls and the little ones sleep in the other, which also has a small living room and kitchen. The kids also visit the local churches and have a choir where they regularly practice and sing hymns and carols at Christmas time.