A dream has finally come true!
A big thanks to all of you who have contributed with donations and help, both large and small. Without you, the big dream would not have been possible to fulfill.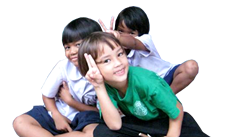 Summer Activities
The Summer camp in Pattaya, Chonburi and Bangkok during summer vacation is a school holiday.